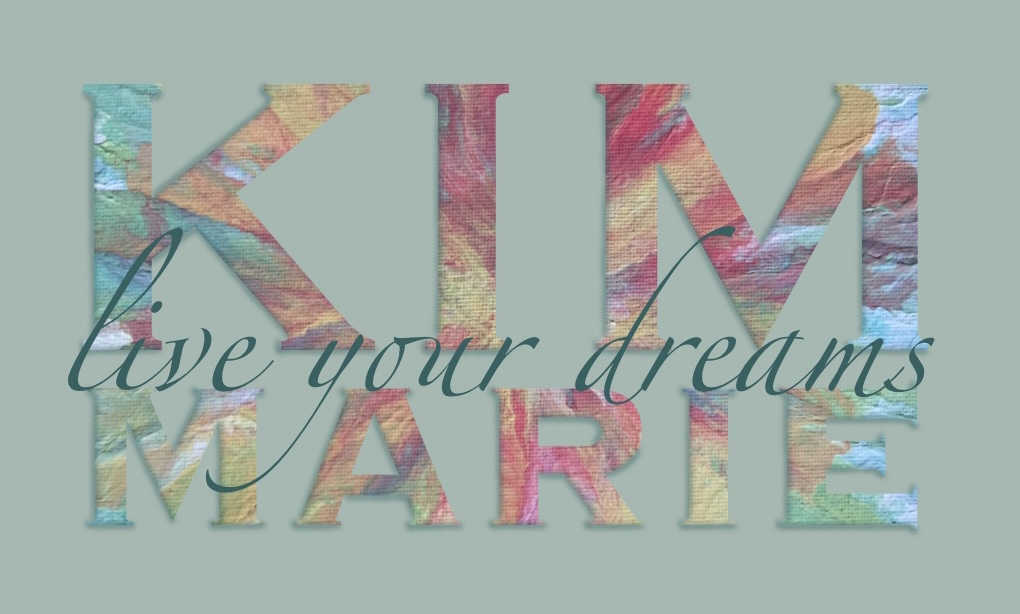 Sunday, April 14, 2019 – Boulder, CO
Lexie finally slept.  We were on the road again by 8:00 a.m.  We drove to Boulder (population approximately 104,000). 
First stop: Dushanbe TeaHouse.  I had my first chai latte.  It was delicious!  Lexie had Eggs Benedict and potatoes.  I had Austrian crepes.  The food was good, the service was delightful, and the surroundings were beautiful.
Boulder's sister city, Dushanbe, Tajikistan, donated the ornate teahouse to Boulder. More than 30 tons of material were imported to build the structure, which was finished in 1988.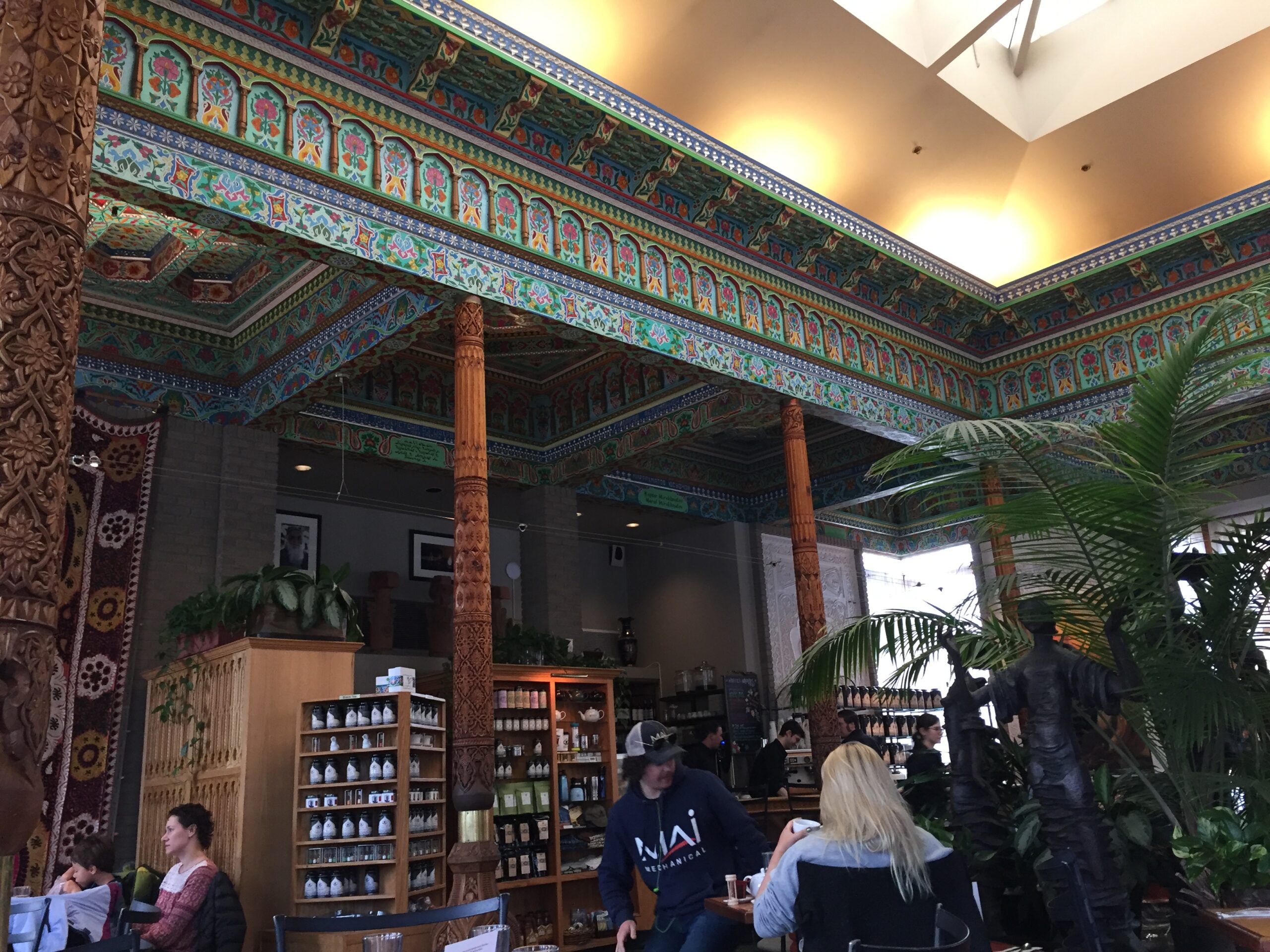 After breakfast, we walked across the street and hopped on the Boulder Creek Path.  We followed the path to Pearl Street.  My new shoes were already cutting into my heel, so we stopped at a grocery store and bought band-aids.  We wandered in and out of shops on the Pearl Street Mall.  We shared a flight of beer and cheese bread at a place with outdoor seating.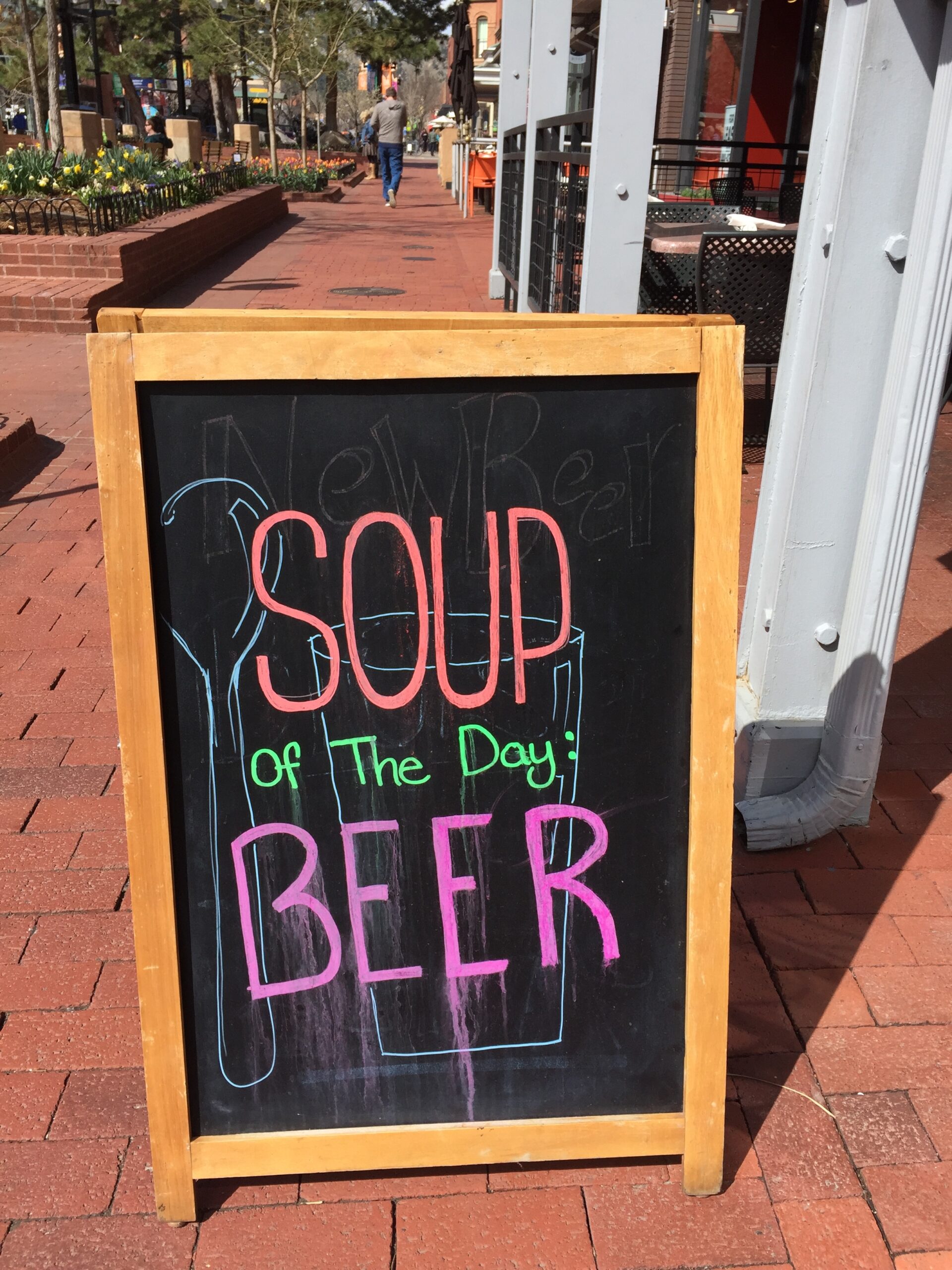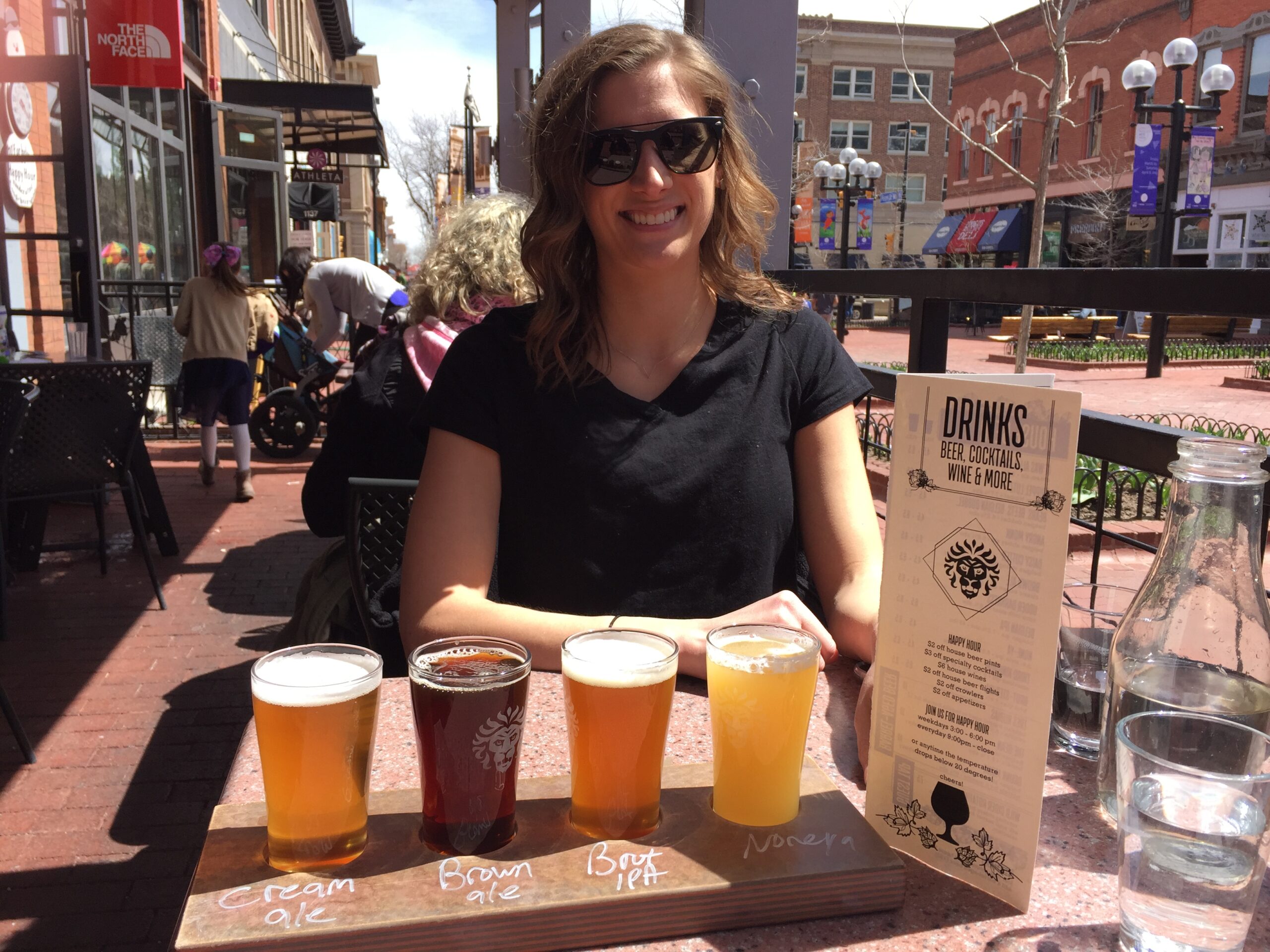 Then, we walked back to the car and drove to Chautauqua Trail.  It's labeled as a moderate trail, but it kicked my ass.  We had hardly started; Lexie was kind and suggested we turn around.  I didn't fight her to continue.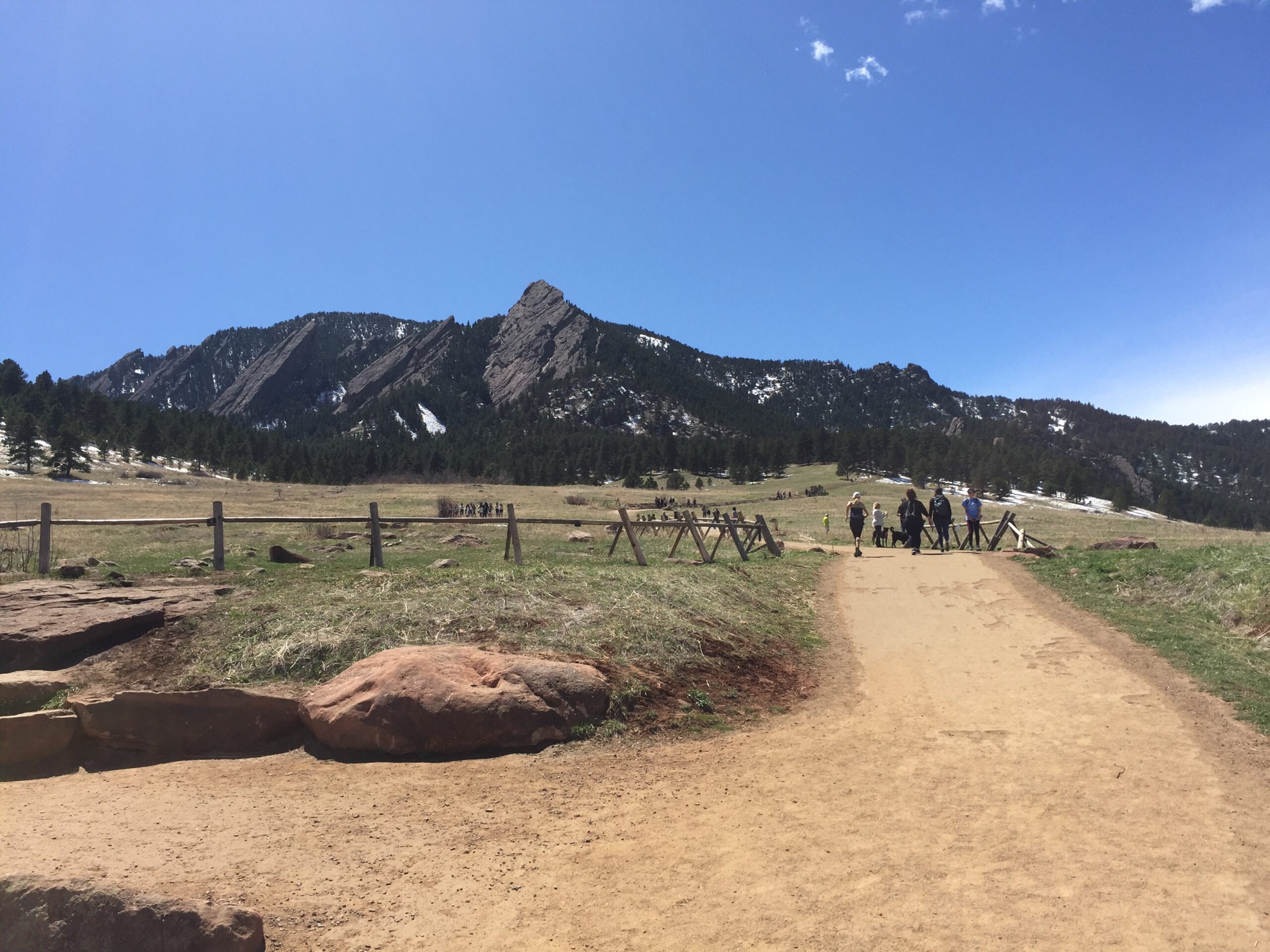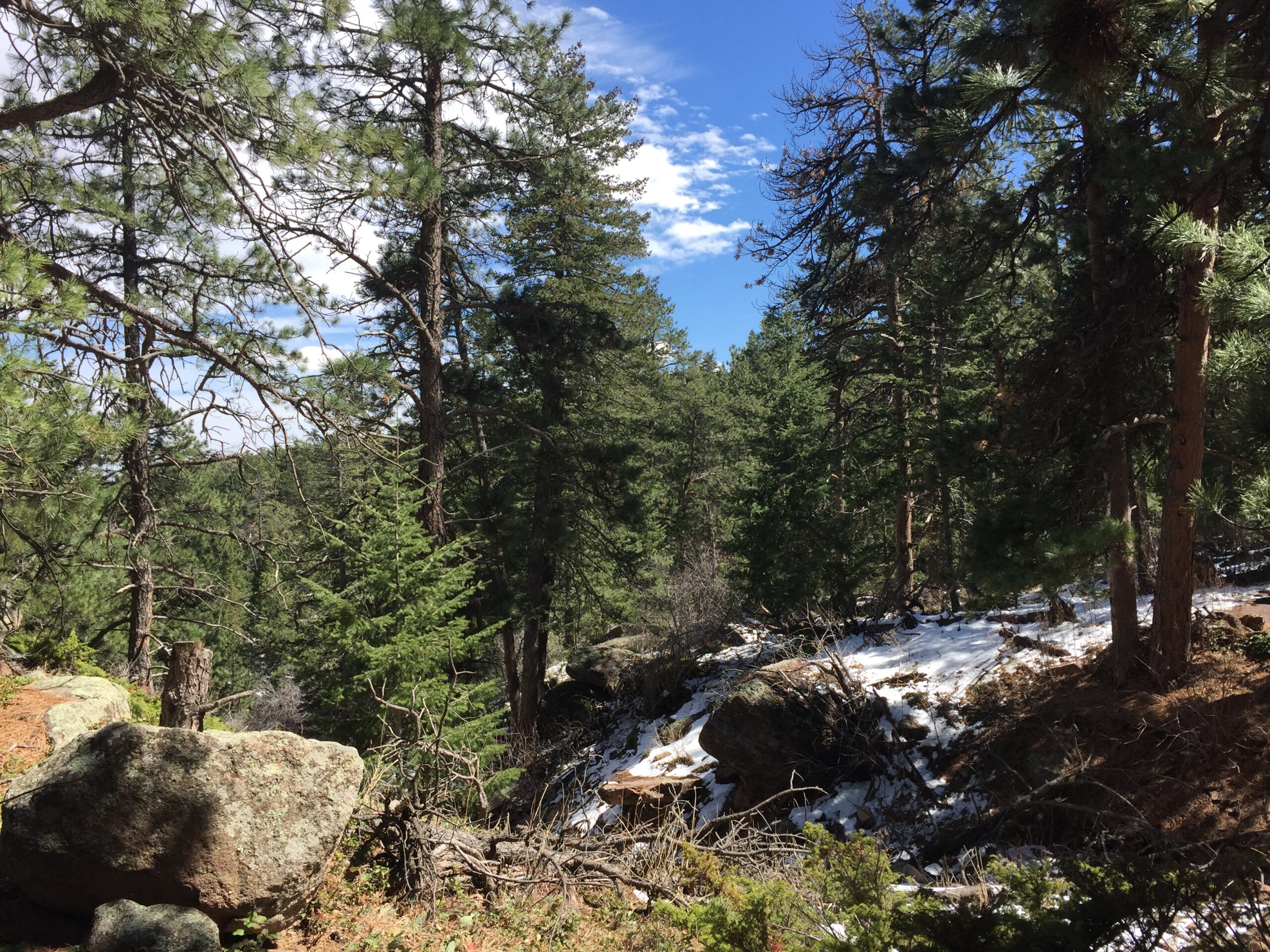 We walked back to the car and drove to Flatiron Mountain.  There was a cool lookout point at the top, but it was incredibly windy.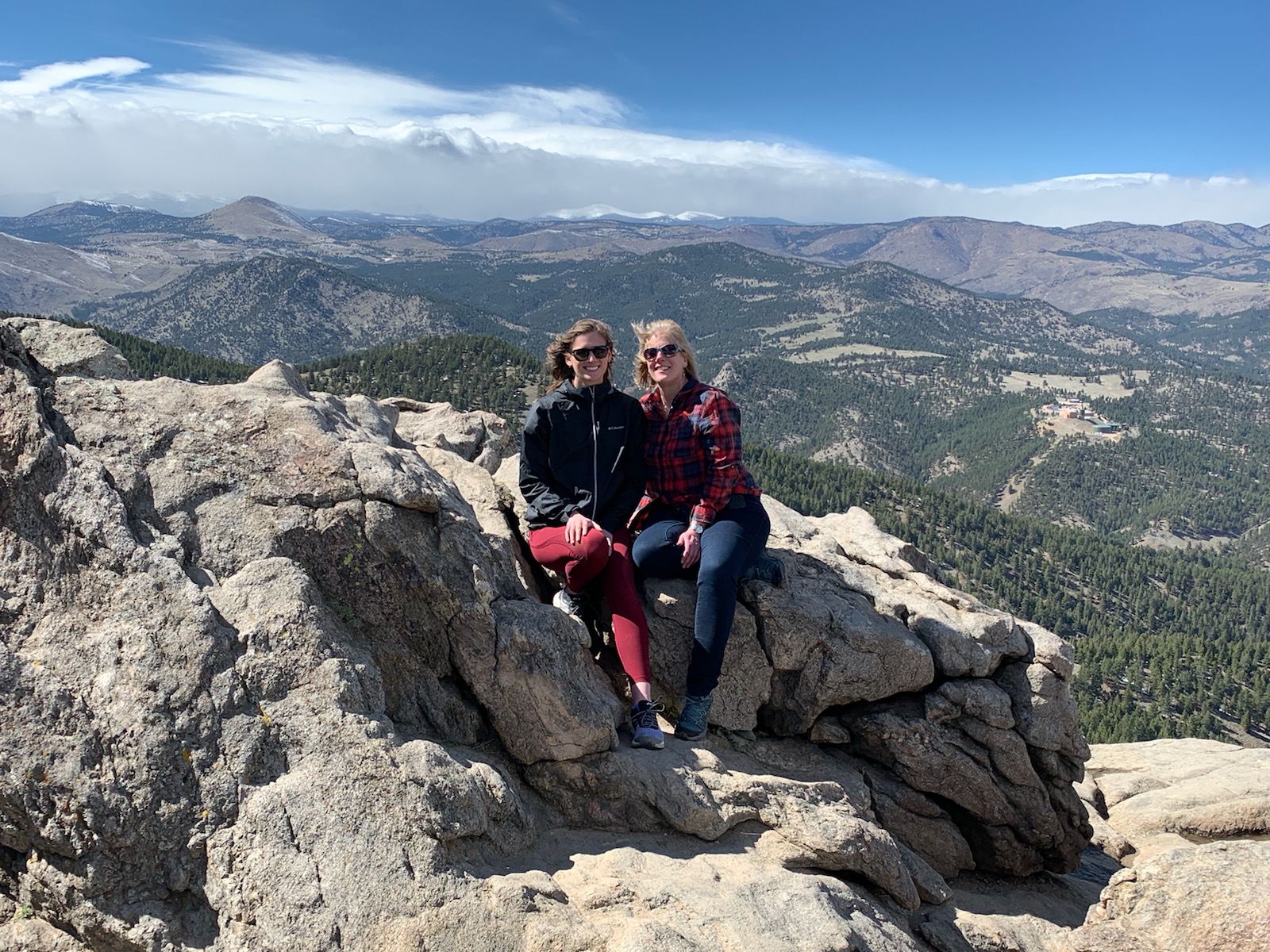 After that, we drove to the Red Rocks Amphitheater. 
Red Rocks Amphitheatre is an open-air theatre built into a rock structure ten miles west of Denver.  The Red Rocks Park covers 868 acres.  The city-owned theater was opened to the public in 1941.  The top row is 6,450 feet above sea level.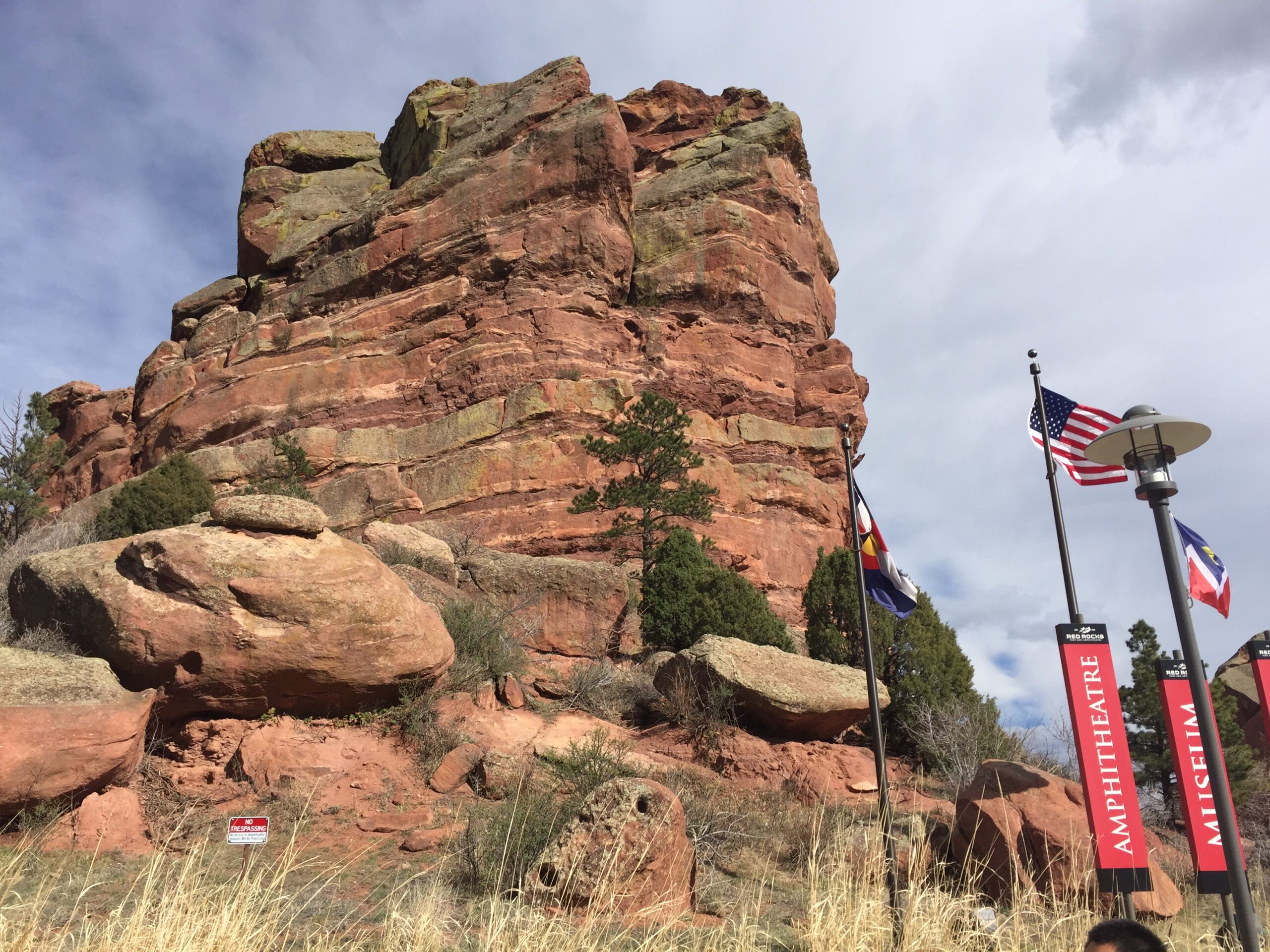 I'd been there before, and think it is very cool.  Lexie liked it, but expected it to be bigger. You can see the skyline of downtown Denver from the top.  We'd both love to see a concert there someday.
Then, we drove to Bear Creek and had drinks and nachos on a rooftop.  The people next to us were catty and annoying.
We moved on to the Boulder Beer Company.  We each had a beer and shared a homemade brownie sundae.  We had to hurry back to the AirBnB, though, because the final episode of Game of Thrones had just been released and Lexie's friends were starting to text and share social media posts about the ending.  At the AirBnB, Lexie invited me to watch Game of Thrones with her, but I wasn't allowed to speak or ask any questions until the show was over.  I got bored very quickly and opted to read about a local man's history of Lafayette.  Lexie screamed when something scary happened to Brian . . . yadayadayada . . .