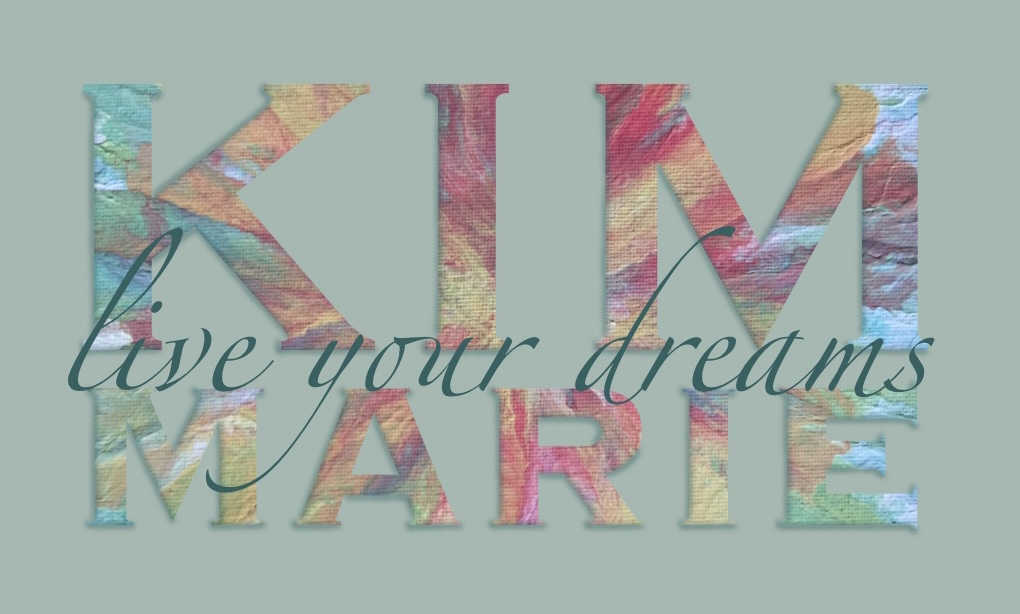 Friday, April 12, 2019 – Lafayette, CO
Lexie got off a 12-hour night shift and drove to my house.  She arrived around 8:15 a.m.  After a few bites to eat and a few minutes of small talk, she announced that she was going to take a nap, but that she didn't want to sleep too long.  She set her alarm for noon, but if she didn't get up then, I was instructed to wake her at 1:00 p.m.
Noon – no sign of Lexie
1:00 p.m. – I knocked on her door.  She responded and said she'd get up.
2:00 p.m. – Still no sign of Lexie.
2:25 p.m. – I knocked again.  This time, she got out of bed.
While Lexie was showering and getting herself ready, I was packing – nothing like waiting until the last minute.  We left for the airport around 4:00 p.m.
We checked into the Frontier Terminal at Dane County Regional Airport around 4:45 p.m. There were no lines at Security.  We started boarding at 5:25 p.m. Our flight took off on time.  It started out a little bumpy, but nothing too bad.  I questioned the crop circles over Kansas or Nebraska.  Lexie surmised that they were created by aliens.  I thought maybe they were related to all of the oil wells I've seen in that area of the country.  I found out afterwards that these circles are a result of center-pivot irrigation systems.  Water is pumped from a well in the center of the circle from an underground aquifer and distributed through a sprinkler hundreds of yards long that pivots around the center. 
We arrived at the Denver airport.  Nothing eventful to report EXCEPT that ALL employees at the Enterprise Car Rental were exceptionally nice and helpful and efficient!! It was the most amazingly pleasant experience that I've ever had renting a car.
We tried to avoid toll roads on the trip to our AirBnB in Lafayette, but the GPS screwed up.  Lexie is an excellent driver – just like Rainman

The studio apartment AirBnB above our host's detached garage was adorable.  I did my best to take photos of the room without Lexie in them, but that girl was everywhere.  While I was taking photos of the AirBnB's bicycle art to send to Forrest, I heard Lexie tell Stratton, "I don't find sheds.  Sheds find me."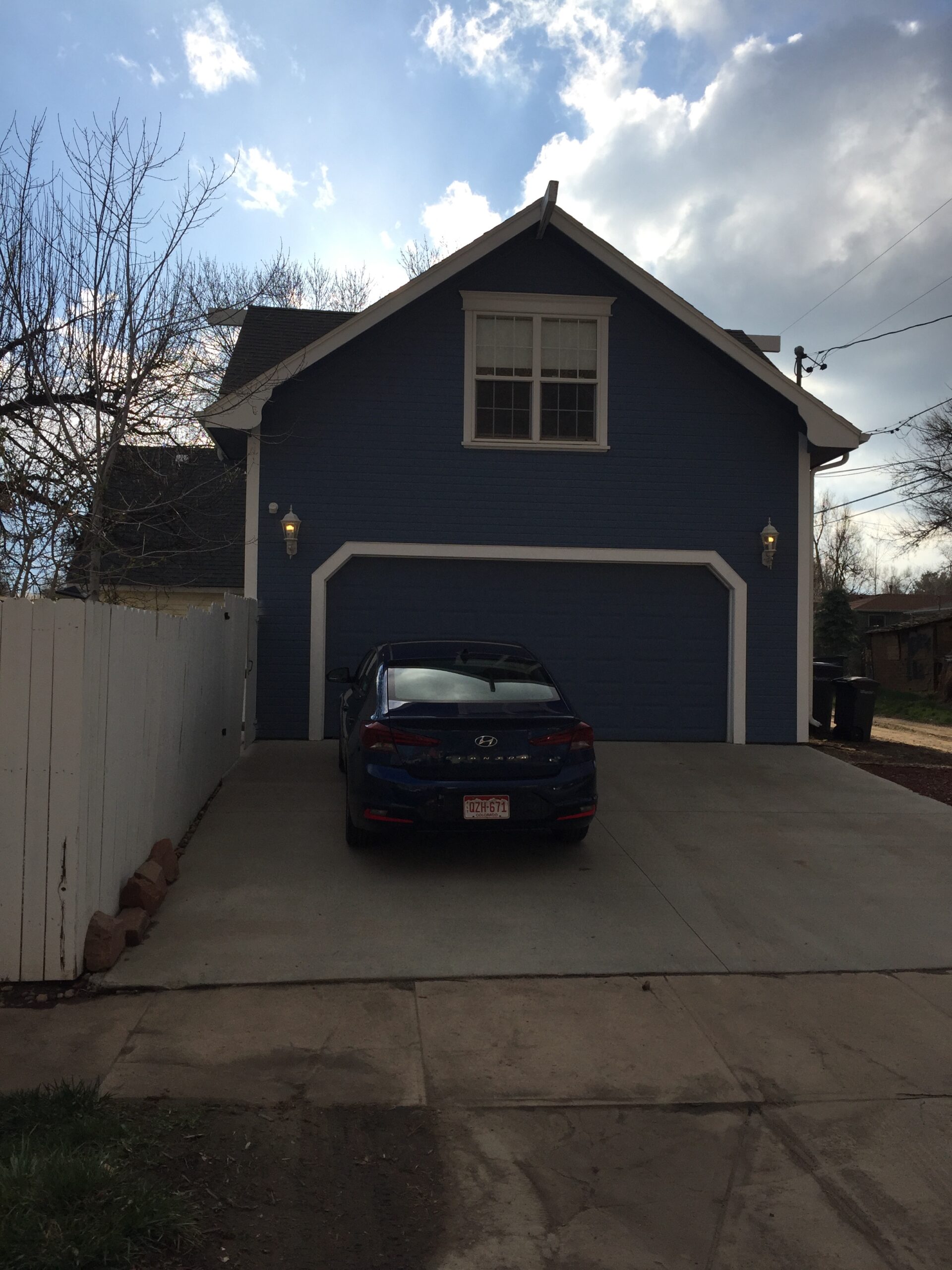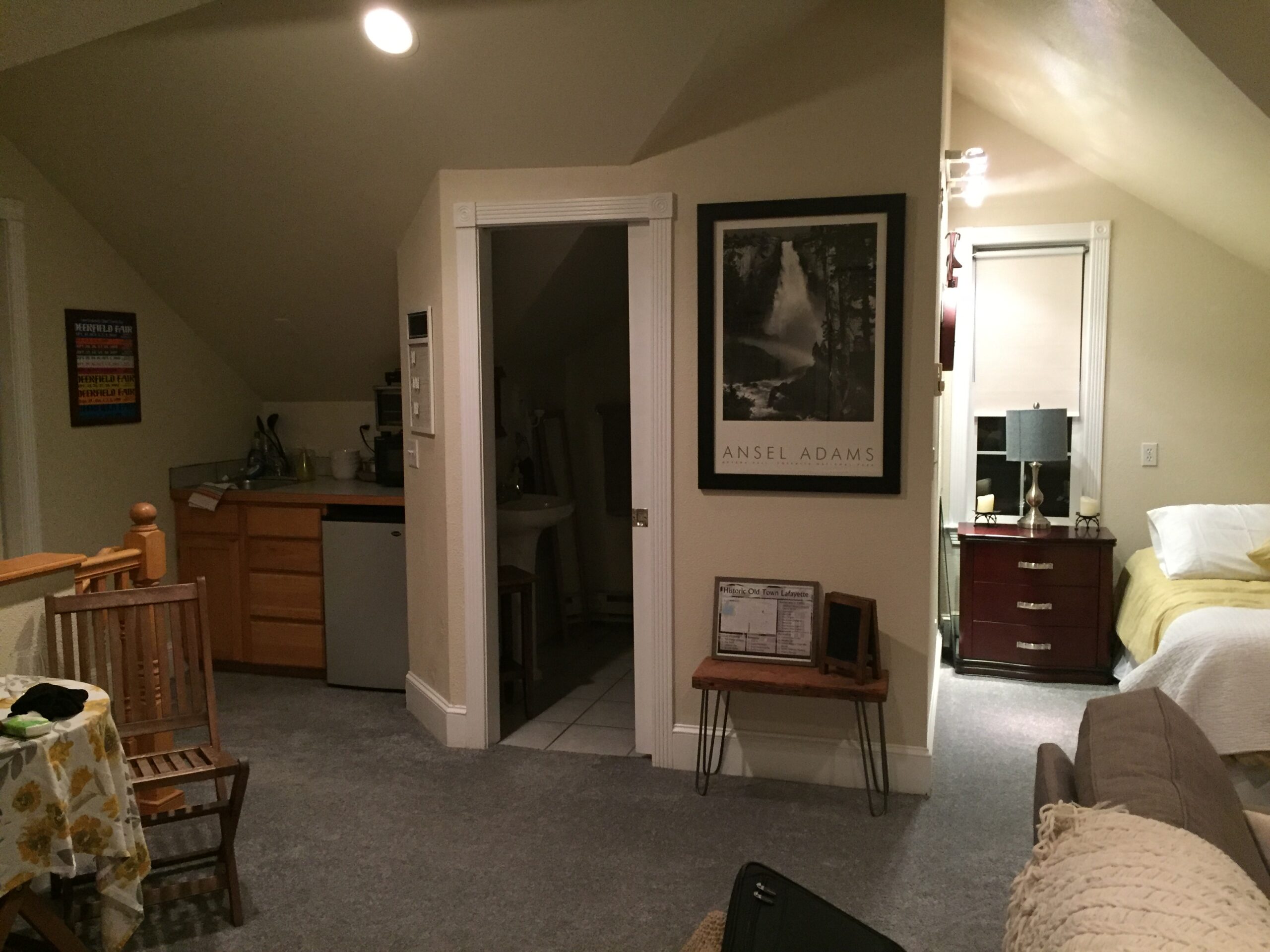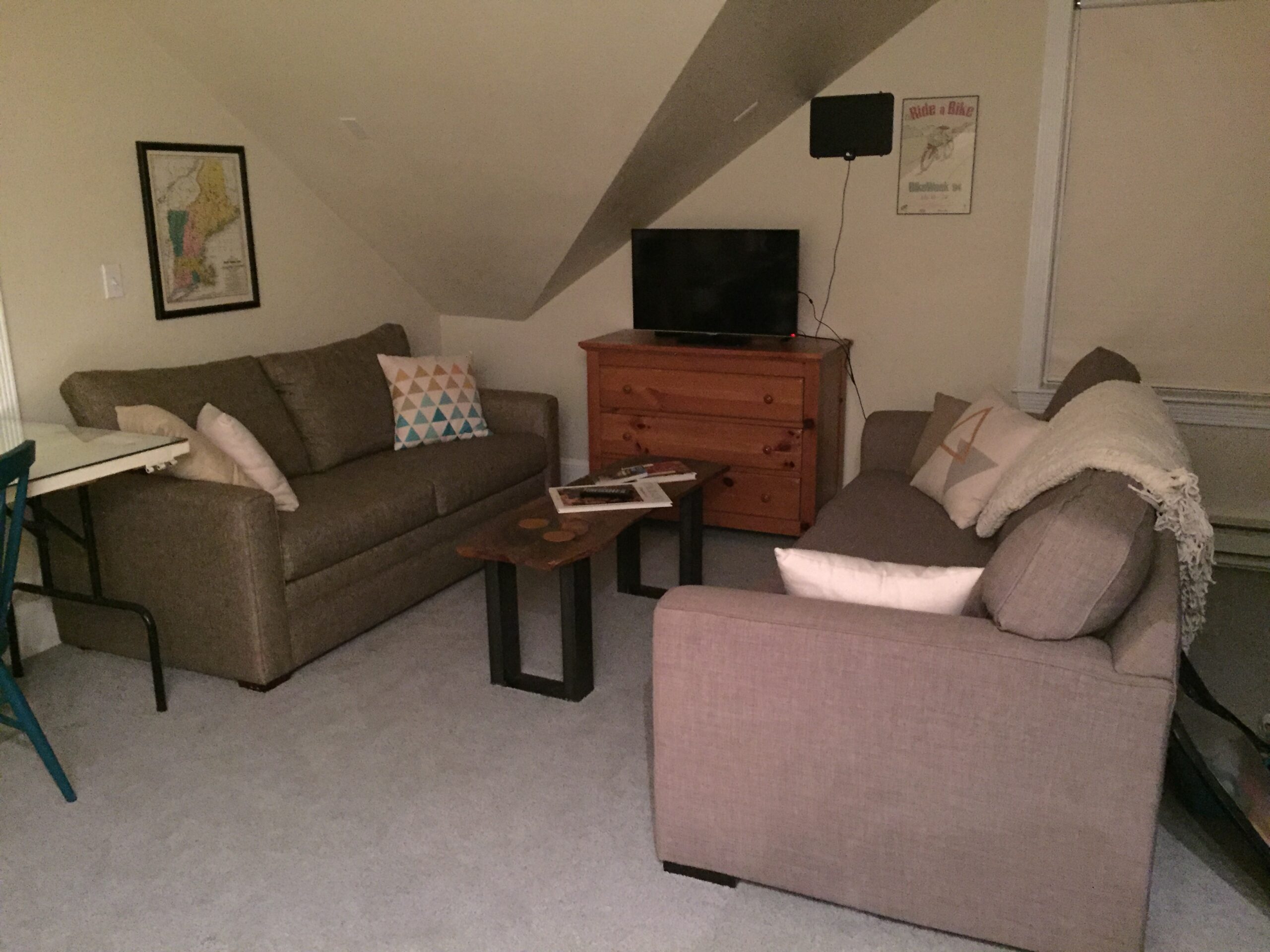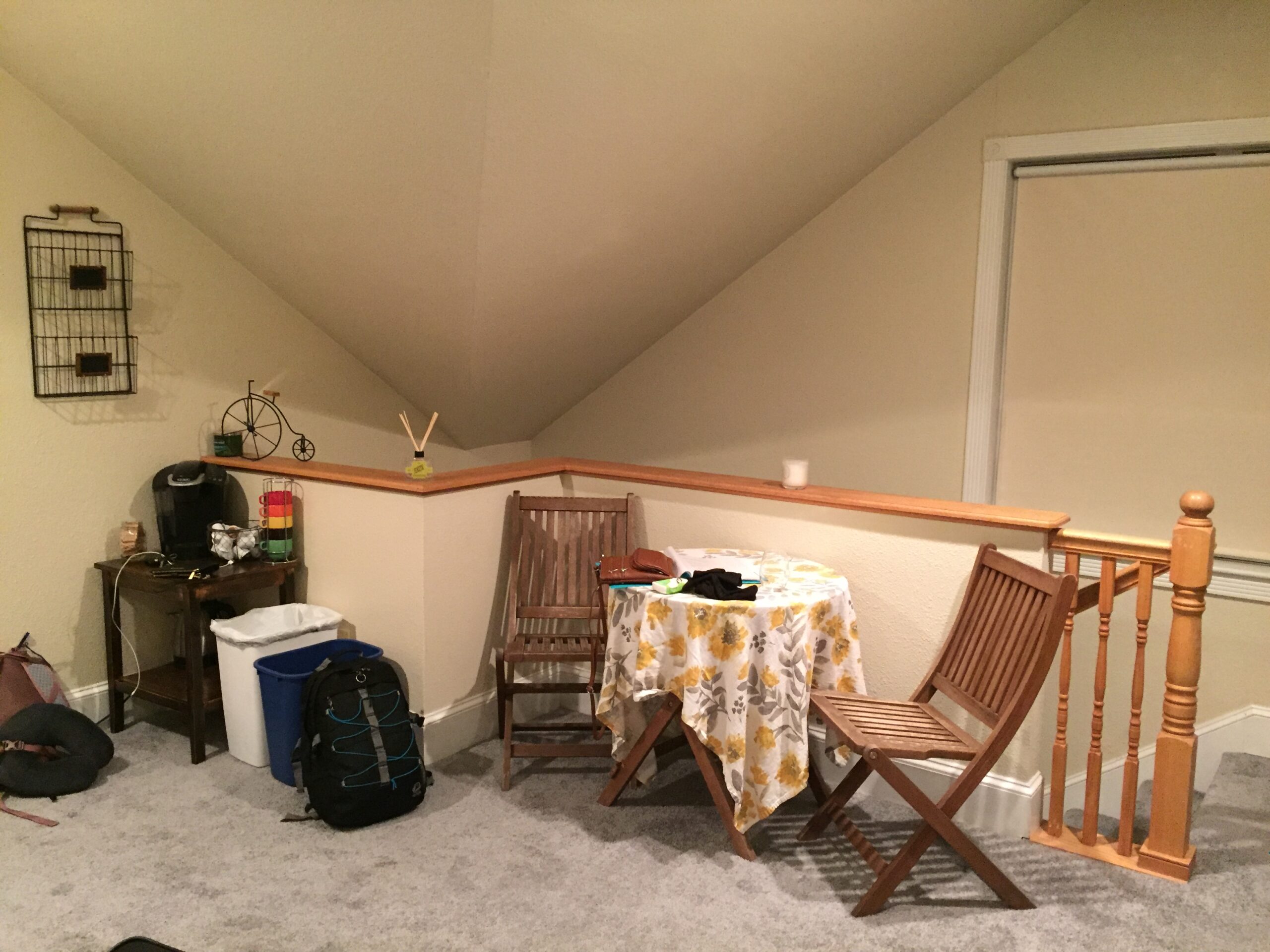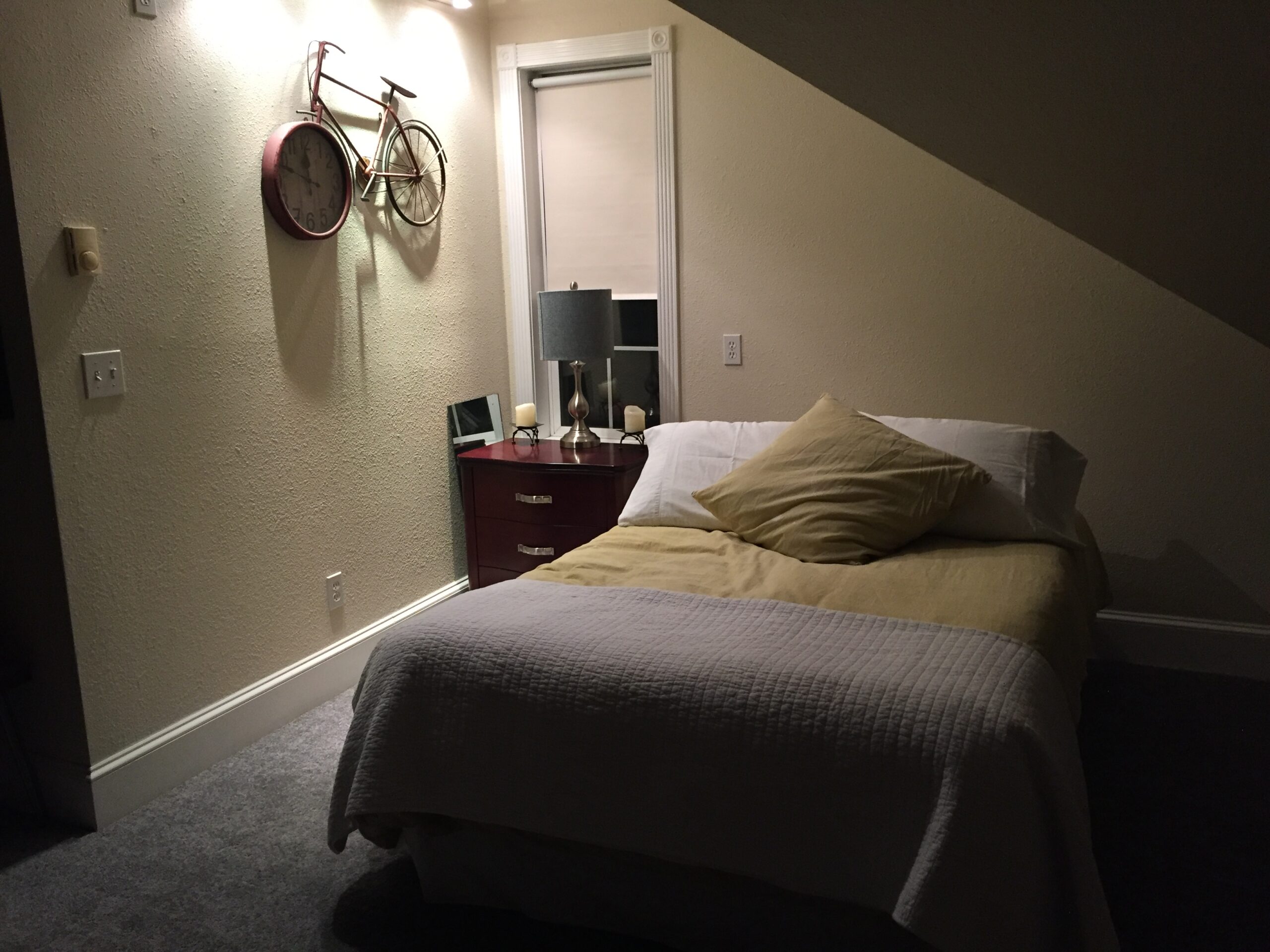 We walked across the street to The Post, a brewery and eatery.  We sampled four of their award winning beers.  Lexie ordered an IPA, and I ordered a Mexican Lager.  Lexie did a pretty good job polishing off a Chicken BLT and French fries.  I had Cordon Bleu Lobster Mac & Cheese – DELISH!  I took over half of it in a To Go container.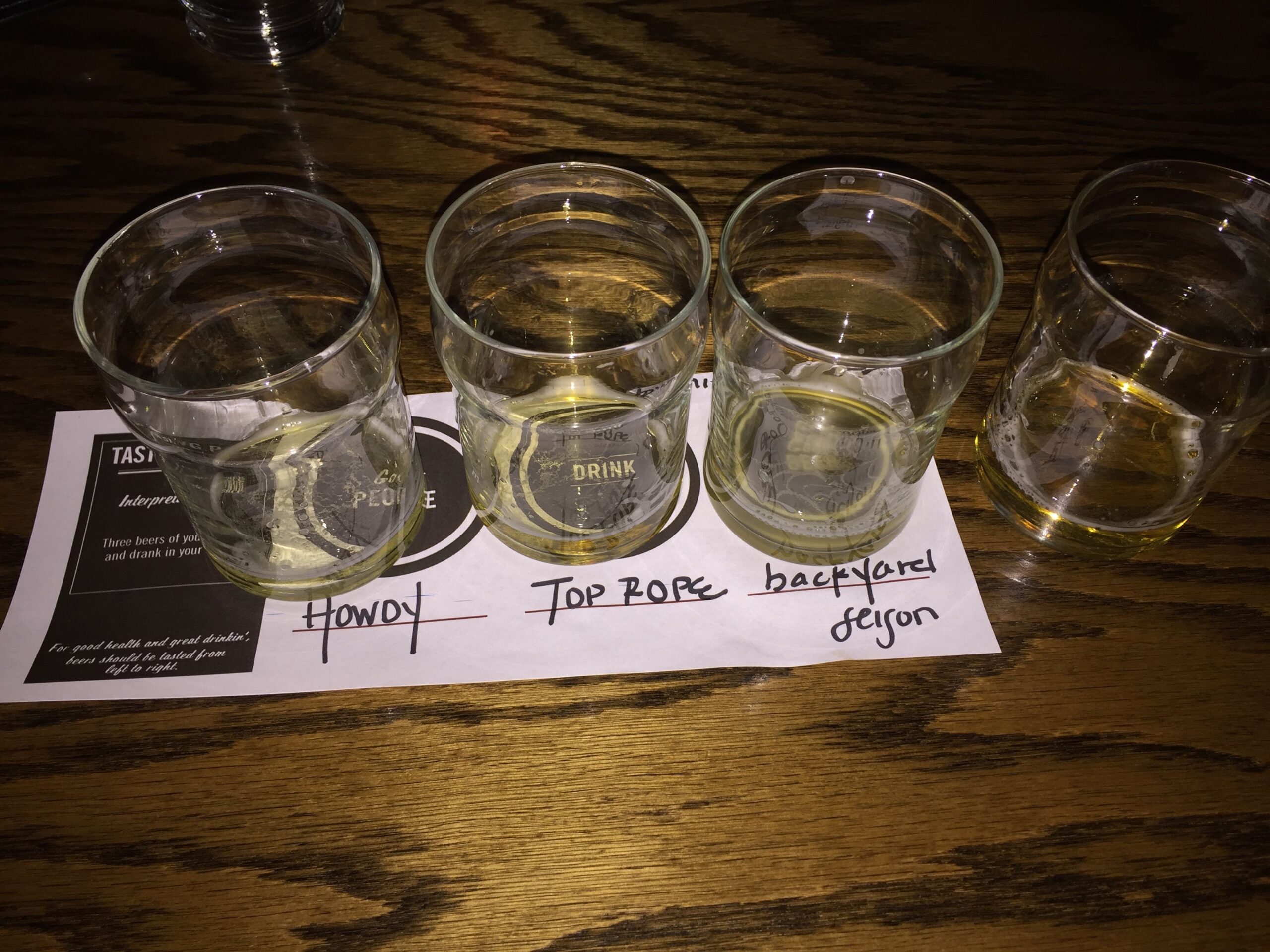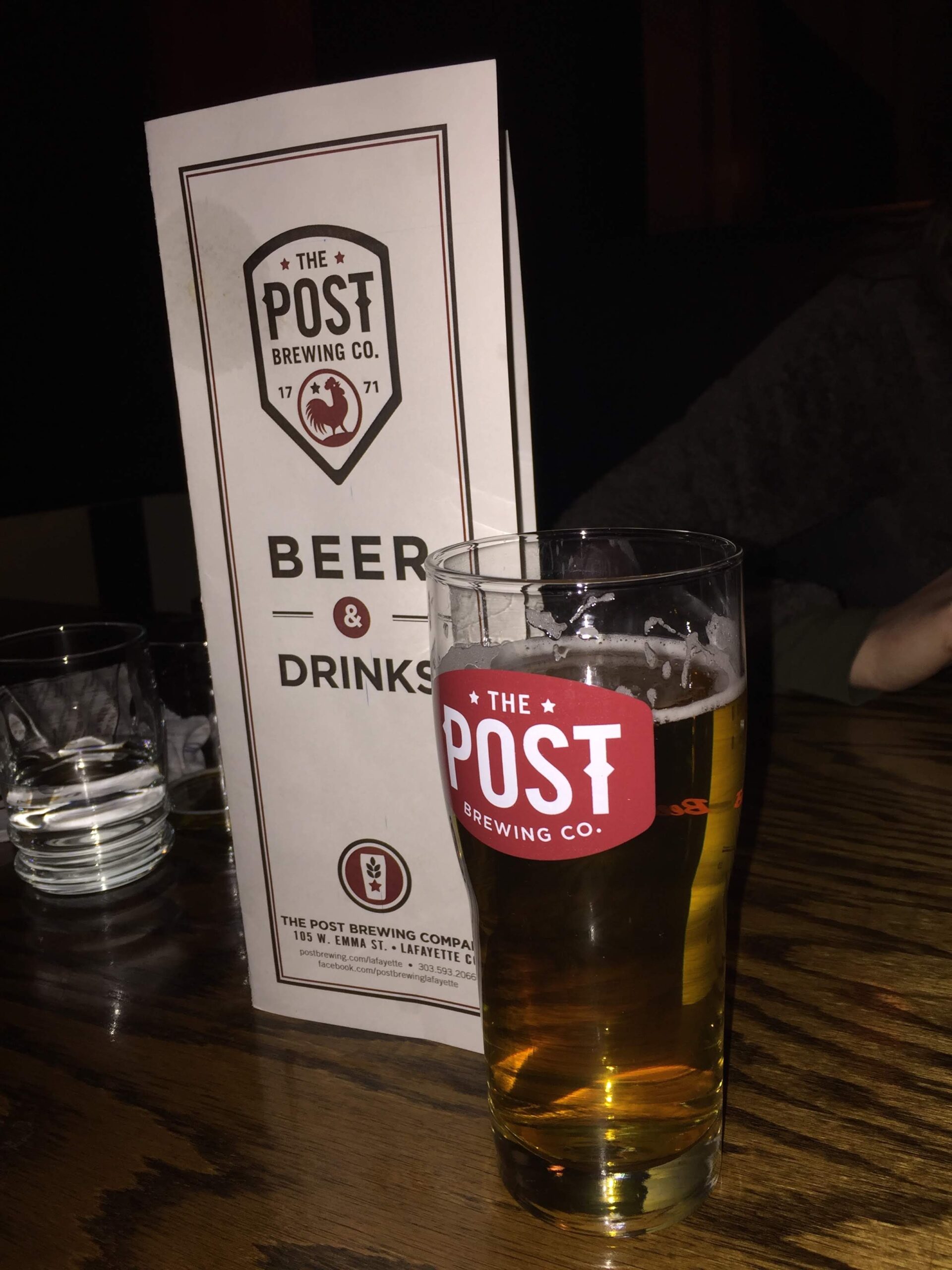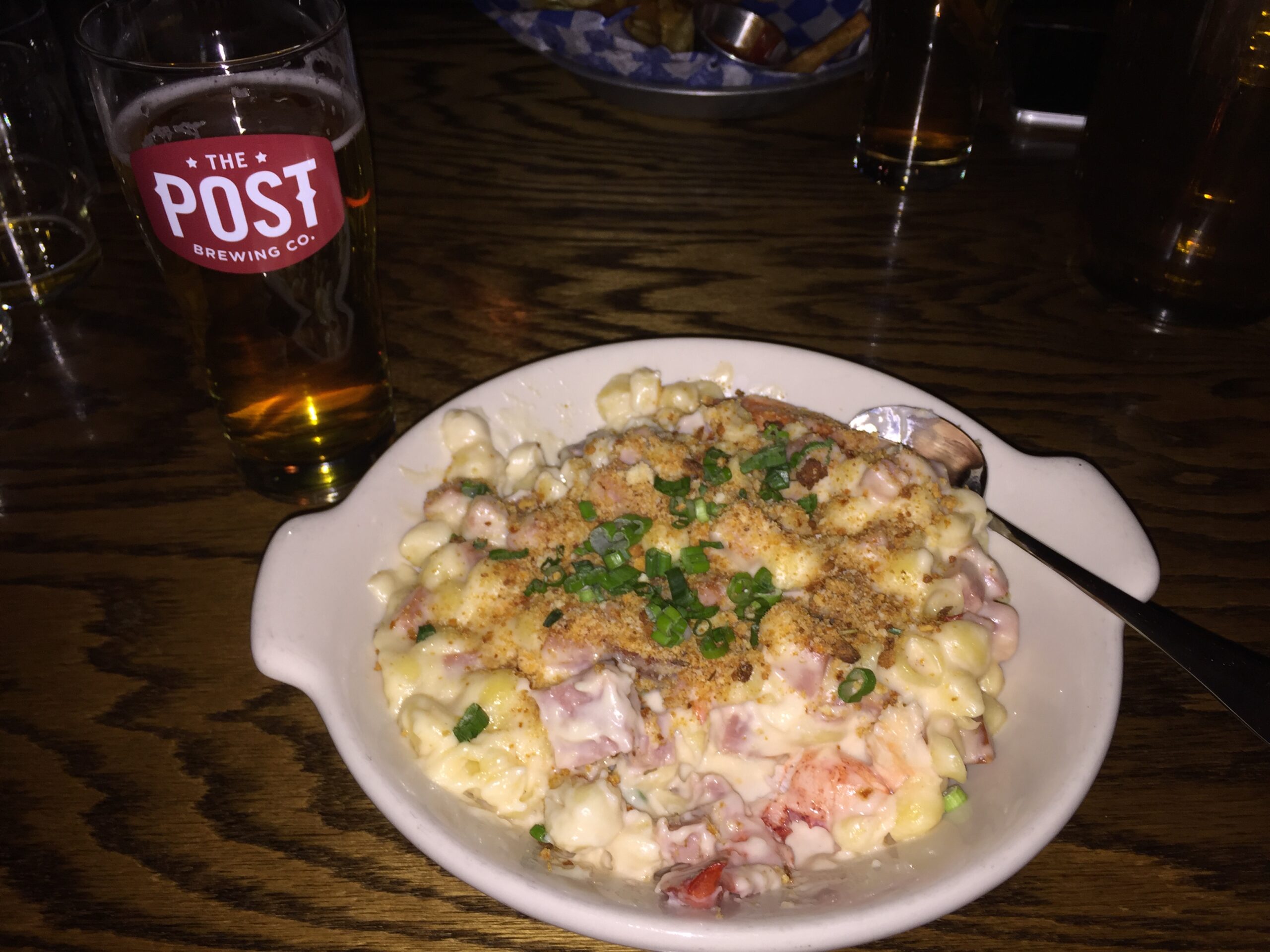 I'm not sure what time I finally fell asleep, but I slept through the entire night.  I never woke up to use the bathroom – not even once!  Poor Lexie didn't sleep at all